The perfect custom product
The ATM Chip Tuning is the perfect customized product that provides extra spice and flexibility in your car. Thanks to the extra power and torque released after the application of an ATM chip tuning, driving becomes a completely different experience. With its range of three software chip tuning products, ATM-Chiptuning has a suitable solution for almost every petrol and diesel vehicle.
What is custom chip tuning?
CUSTOM CHIP TUNING IS THE SPECIFIC ADAPTATION OF ENGINE MANAGEMENT SOFTWARE FOR A CAR,
MOTORCYCLE, GEARBOX AND ECU COMBINATION
How does this work in practice?
ATM always starts with a basic tuning, a basic tuning is an optimization (Chip tuning) made by us through mathematical calculations in combination with power measurements and data log files that we analyze before and after programming the software.
This usually happens on a relatively young car or car with few kilometers that we are sure is in good condition.
In many cases, the result will therefore simply meet our standards and no further adjustments need to be made to the software. We check this by extensively testing and logging each car. This happens on the road but our asset bank is also one of the options for providing the right feedback.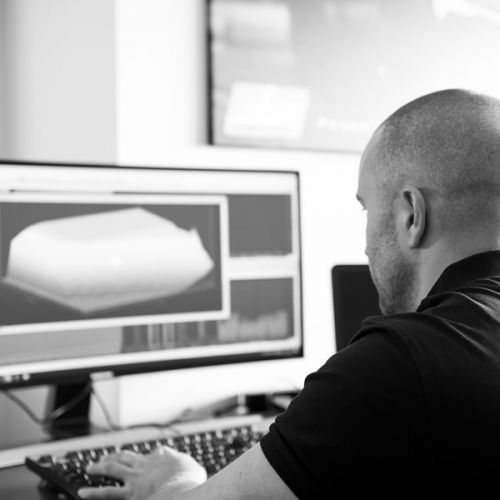 Then why customized chip tuning?
YOU UNDERSTAND THAT A CAR WITH 100,000 KM IS NO LONGER THE SAME AS A CAR WITH ONLY 5,000 KM ON THE
CLOCK, THERE WILL ALWAYS BE WEAR AND POLLUTION ON THE VEHICLE.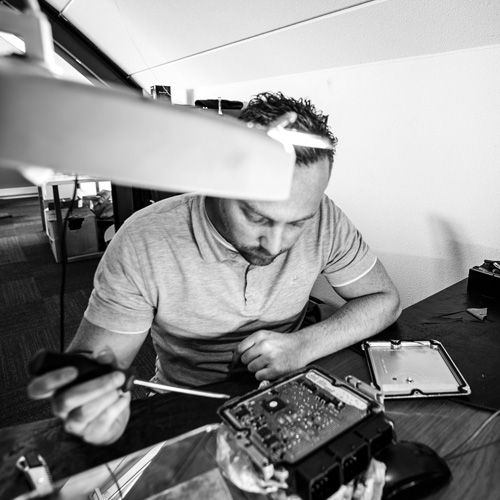 Gasoline engines
For vehicles with a gasoline engine you should mainly think of wear on spark plugs, ignition coils, air mass meter, piston rings, turbo, timing belt or timing chain and many other components. Pollution is common at the gas valve, inlet and outlet valves and lambda sensors. It is therefore important that the maintenance is carried out correctly and according to schedule before a car can be tuned.
Worn spark plugs in particular are a determining factor for gasoline engines, which means that the car no longer performs as well as before. The driver himself often does not notice so much because this wear is slumbering evenly.
Diesel engines
In the case of vehicles with a diesel engine you should mainly think of wear on the air mass meter, injectors and the turbo and contamination of EGR, the intake manifold, the turbo, injectors and the soot filter (DPF). A contaminated soot filter (DPF) in a diesel vehicle is often the cause of malfunctions with a loss of performance as a result.
Optimal adjustment
Because of these wear and dirt, the engine will perform differently than an engine that is as good as new. As a result, basic tuning can no longer suffice to achieve the maximum performance gain and we will have to adjust this via the software (customized chip tuning) to adjust the engine as optimally as possible.

The advantage of this is that you get an almost perfectly adjusted engine while maintaining the longest possible life. The downside is that the power can sometimes be a little less than was initially expected. For us it is therefore more important that the car performs as well as possible and runs as smoothly as possible than that the maximum power is achieved.
Chip tuning software development
ASSURED OF THE MOST OPTIMAL END RESULT
Chip tuning software development
ATM is proud to guarantee that it belongs to a select group in Europe that is capable of developing sustainable chip tuning software itself. This guarantees you the most optimal end result for your vehicle. The ATM programmers are highly trained and use a power test bench to refine the chip tuning software to perfection. ATM manages to get the best possible performance from gasoline and diesel vehicles in a responsible manner every time.